Residential Roofing
Residential Roofing for the Hill Country
We've installed hundreds of residential roofs with high-performance materials and expert workmanship.
Your Home Deserves the Best.
Cypress Roofing protects your investment and enhances the look and value of your home. 
Our professionals at Cypress Roofing are experts in roof replacements, repairs, maintenance. Our staff can also assist in guiding homeowners through their insurance claim process from start to finish. We use only the highest quality roofing products and companies like GAF, IKO, CertainTeed, Owens Corning and other top vendors that meet our strict standards. You can rest assured we have the right solution for your roofing needs.
At Cypress Roofing, our team, our experience, and our attention to detail make the difference. In an industry where there's a surplus of temporary and out-of-region roofers, you can count on Cypress Roofing's local in-office showroom and on-site team. You can rest easily knowing that our team members are covered by general liability and workers compensation insurance. If you're looking for a local team that will be here tomorrow to stand by their work today, Cypress Roofing is the first call in Texas Hill County roofing.
Styles and Materials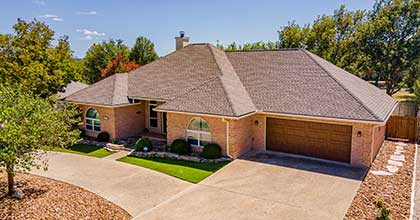 Asphalt Shingles
We offer a variety of asphalt shingles from standard architectural shingles to premium impact resistant Class 4 shingles. We are certified with multiple industry leading manufactures allowing us to offer a larger selection of colors.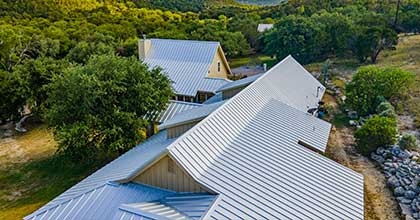 Metal Roofing
Our specialty is galvalume standing seam metal roofing systems, the Hill Country's #1 choice for metal. We also offer a variety of colored standing seam selections and exposed fastened roofing systems.
Featured Residential Projects...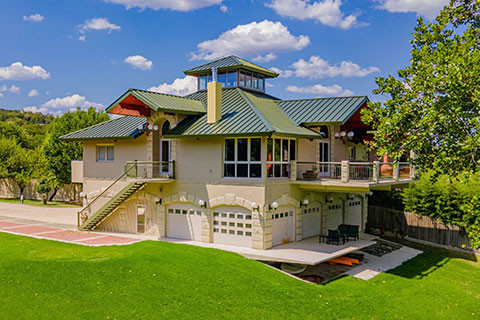 Standing Seam Metal, Copper Patina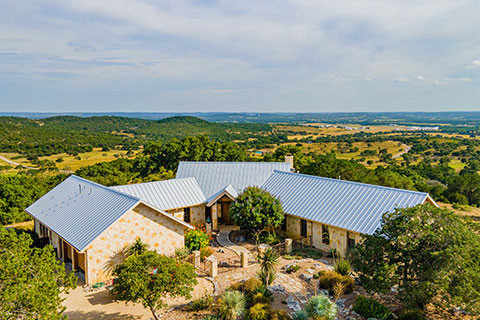 Standing Seam Metal, Galvalume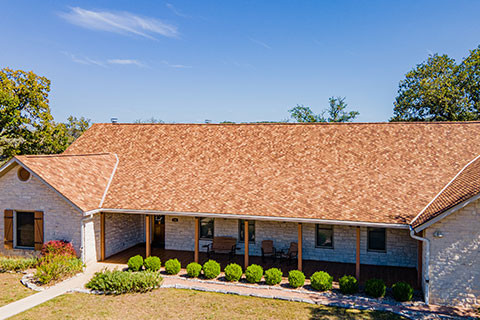 Presidential Shake Shingles, Chestnut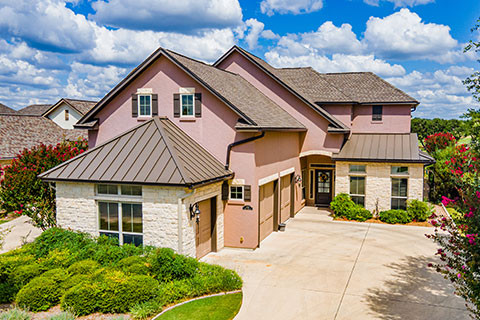 Dimensional Shingles, Weathered Wood with Standing Seam Metal, Medium Bronze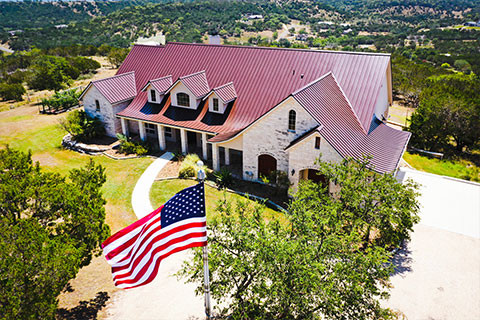 Standing Seam Metal, Copper Brown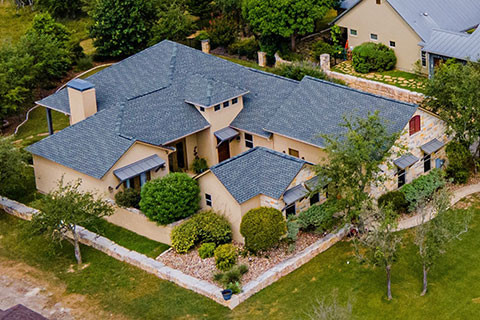 Dimensional Shingles, Slate