Commercial Roofing
Complete Commercial Roofing Solutions
No matter the size of your roof we have the skills and experience to get the job done right.
Top-Notch Protection for your Commercial Building
Hill Country businesses and contractors trust Cypress Roofing for long-lasting and flawless commercial roof installations
Our professionals at Cypress Roofing have extensive experience and knowledge in commercial roofing. We've worked on a long list of notable jobs throughout the Hill Country. We only use the highest quality roofing products and systems from manufacturers like GAF, Versico, Duralast, Berridge, Quality Metals, Steel Frame Solutions and other that meet our strict standards. We can help you understand the advantages of different types of commercial roofing products and designs, as well as provide a detailed explanation of warranty coverages.
At Cypress Roofing, our team, our experience, and our attention to detail make the difference. In an industry where there's a surplus of temporary and out-of-region roofers, you can count on Cypress Roofing's local in-office showroom and on-site team. As a HUB Certified company, Cypress Roofing carries General Liability and Workers Compensation Insurance to satisfy the requirements from privately owned facilities to municipal and government sanctioned projects. If you're looking for a local team that will be here tomorrow to stand by their work today, Cypress Roofing is the first call in Texas Hill County roofing.
Commercial Styles and Materials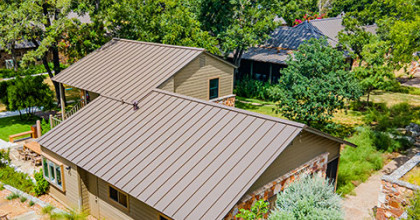 Metal Roofing
We offer a wide variety of commercial metal roofing systems from standard concealed fastened standing seam roofing systems to wall panel systems to exposed fastened r-panel, m-panel and corrugated roofing systems.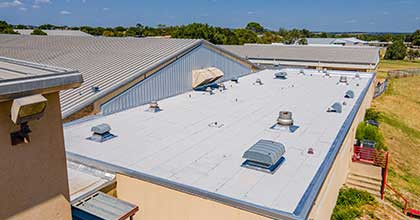 Flat Roofing
We offer a wide range of flat roofing systems. Specializing in all single ply (TPO) products, as well as modified and built up roofing systems.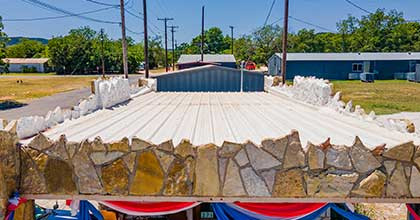 Roof Coatings
Roof coatings extend the life of flat roofing or metal roofing systems when you're on a budget. It's a great option for preventative maintenance, adding reflectivity, and long lasting repairs if roof replacement is not currently on the budget.
Featured Commercial Projects...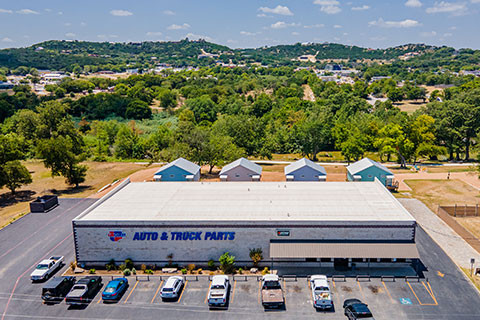 Car Quest – Metal Retrofit with TPO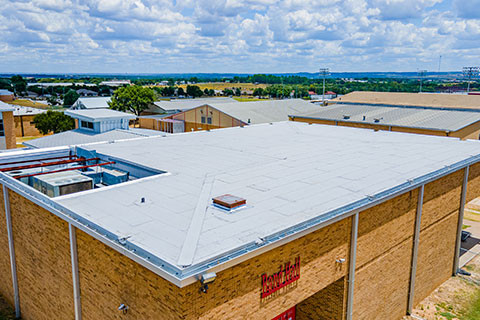 FBISD Band Hall – Modified Torch Down System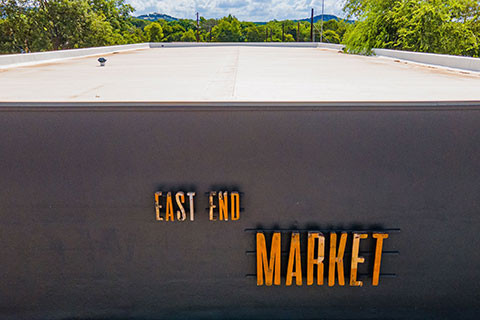 East End Market – Mechanically Fastened TPO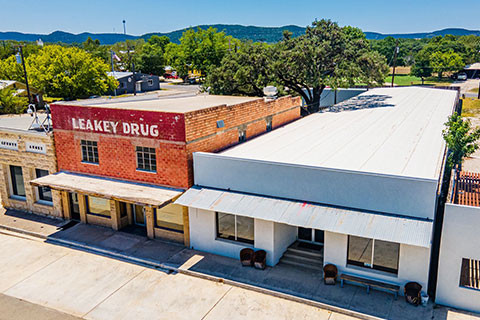 Historic Leakey Drug Store
Fully Adhered TPO

Old Hardware Store
Metal Retrofit with TPO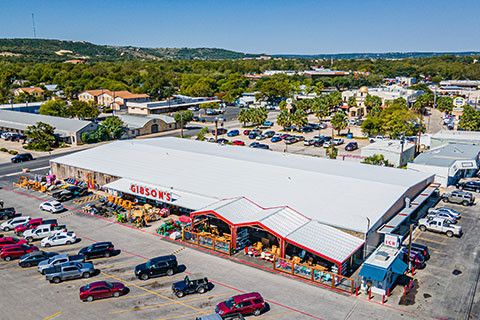 Gibson's – Metal Retrofit with TPO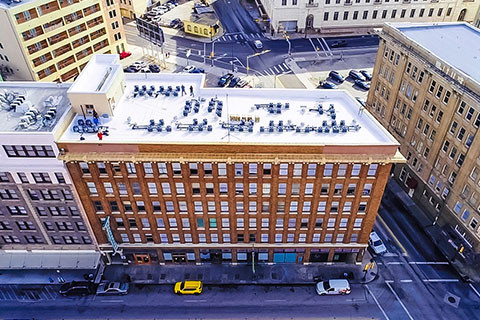 Calcasieu Building – Fully Adhered TPO